High Cross Café

Drink! Eat! & Enjoy!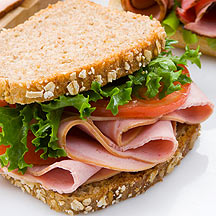 About Us
Delicious, healthy, affordable and fresh food for you and your family. That's what's on our menu – and we are glad you've stopped by for a little taste.
Food
We offer you and your family delectable cooked meals to eat at our café or to take with you. You can also pick out a Take away meal to be delivered to your office for lunch. We can tailor a Buffet for your meeting or party, and of course, we cater events large and small.
Take a look at our menu, and come visit us. Bon appétit!
Philosophy
Our food is all made with natural, fresh ingredients for which we can Guarantee traceability.
Let us know if you have dietary restrictions - our friendly staff will help you find just the meal you want.
Customer Reviews
"People commented that it was like a wedding reception & really high quality. ." -- H.Manning~Baptist Church.
"Outrageously good coffee." -- Parishioner , High Cross Church
High Cross Café, High Cross Church Knoll Road, Camberley, Surrey | 01276-61961 / 07544-850122